Where was it?
Where was it?!?
Where was it??!?!?!?!
Mitsuo's heart pounded in his ribcage as he desperately tore inside out his pockets, backpack, and even locker trying to find his usb stick. He'd thought the damn thing would be safe on a lanyard, until the tiny piece of plastic holding it securely in place had snapped off and he'd gone and lost his usb stick. It wasn't…terribly important that he find it. Well, it kind of was. He vaguely recalled his name was somewhere on it and when the only thing he had on it were chains of folders hiding his porn stash- well. Things weren't great. He didn't want to have to explain the thingso nthat usb disk to his parents. How could he honestly explain the humanified version of the hamster eating a banana and how hilarious it was? It was porn sure, but it was emulating something else and he couldn't help but laugh everytime he or his friends sent the stupid image.
But that wasn't going to be good enough hand he knew it. No, the best thing to do was wait until someone was stupid enough to check was was on it. He paced the halls of the school, his footsteps echoing down the hall. His eyes were glued to his phone but eventually…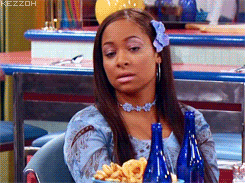 He tightened the straps on his backpack, determined to drop kick the idiot that decided to pick up his USB stick. The fool. He opened his lost things app and stared at the location. Oh good! They were close. The library wasn't too far. He pocketed his phone before taking off. He doubted anyone was in the library aside from this punk trying to use his usb stick. He barged into the library,
And made a beeline for the computers.
"You!"
he hissed, still keeping his voice down despite slamming open the doors just minutes ago. He stopped in his angry hissing as he saw what was on screen and almost shrieked.
"Close that you animal!"
Mitsuo whisper yelled as he clamped his hand down on Max's trying to move around the mouse to close everything on the screen.